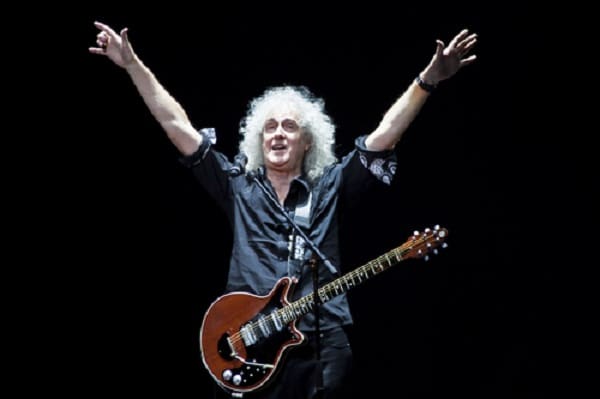 Brian May has revealed that Queen have been working on new music in the studio. However, the star did admit that have nothing good has come from this so far.
May had been touring with the band alongside Roger Taylor with the band fronted by Adam Lambert. However, Queen have not released any new material in that time.
May admitted that they have tried to release some new material in the studio, however it has not quite gone according to plan thus far.
"A very spontaneous moment" 
In an interview, May had this to say on the possibilty of a new Queen record.
"I always say, 'I don't know.' It would have to be a very spontaneous moment. Actually, Adam, Roger and myself have been in the studio trying things out, just because things came up". 
However the rocker admitted, "But up to this point we haven't felt that anything we've done has hit the button in the right way". 
"So it's not like we're closed to the idea, it's just that it hasn't happened yet". 
In February, May had revealed that himself, Lambert and Taylor had working on material which had the makings of a great song, but they just could not quite "crack it". More on that here.
"Things may change" 
May also added that the Covid-19 pandemic has made it tougher to make a new record with the band.
He said, "And to be honest, life has now taken a turn in which it's very difficult to explore an avenue like that". Things may change, but I don't think they're going to change very fast". 
Brian May also recalled how he and Roger Taylor almost quit the band, before Freddie Mercury burst onto the scene!
May said that he had been approached by Sparks.
"The two brothers  came round my flat. They said, 'Look, Brian, Queen isn't going anywhere, you're not going to have any more hits, but we're going to conquer the world.' And I went, Thanks, but no thanks. I think I'm fine", May recalled. You can find out more on that story right here! 
May himself also teamed up with regular collaborator Kerry Ellis, releasing a new pandemic inspired song. Check out more on that here.