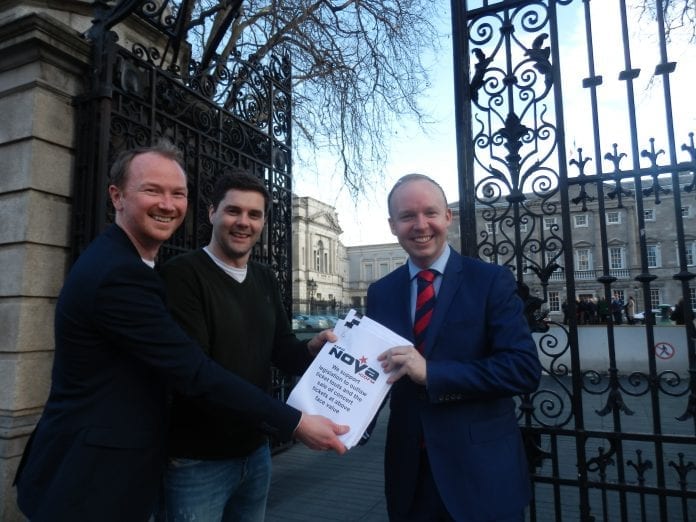 Petition delivered! Radio NOVA's Morning Glory Presenter's  Conor Irwin and Marty Miller have been to Leinster House to deliver almost 5000 of YOUR signatures on our petition to outlaw ticket touts.
They met with TD Noel Rock yesterday afternoon who was on his way to meet with An Taoiseach Enda Kenny to get his backing on draft legislation that would prohibit the resale of tickets at more than their face value.
NOVA will give regular updates to listeners over the coming days.
Radio NOVA broadcasts a diet of guitar-based music to Dublin, Kildare, Meath & Wicklow. The station is available on Facebook, Twitter and on it's website – www.nova.ie. It can be received on 100.3FM in the Greater Dublin area and can be received nationwide on its Smartphone apps and via the Irish Radio Player.ore updates as we hear them.