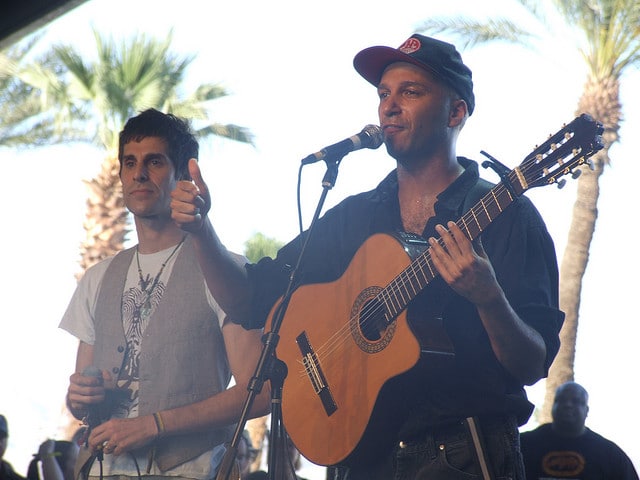 Rage Against The Machine have recently revealed a countdown clock on a new website. The clock is currently at one week and six days, so we'll have to wait till then to find out the big announcement.
Rage Against The Machine have encouraged fans to spread the word by using the hastag #TakeThePowerBack, which is the name of one of the band's biggest songs.
The name of the new website comes from a song by hip-hop group Public Enemy 'Prophets of Rage'. The song is from the groups' 1988 album Takes A Nation Of Millions To Hold Us Back. 
This has led many to believe that it could mean the two groups are teaming up for either a new album or for a tour. On the website there is also an option to put in your e-mail address to receive a newsletter.
Once you're signed up you get an e-mail which says "Clear the way for the Prophets of Rage!" which is then followed by "The Party's Over, Summer 2016 #TakeThePowerBack".
#takethepowerback pic.twitter.com/lEvFo0Lm4l

— Jon Morter (@JonMorter) May 17, 2016
Both Rage Against The Machine and Public Enemy are anit-authoritarian in some way, so a collaboration between the two would make a lot of sense. You can check out the countdown clock here where there is still around two weeks to go until we find out what the big announcement is.