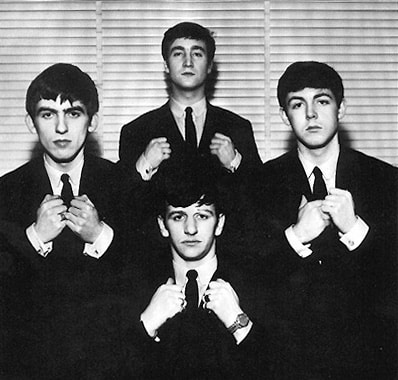 A rare Beatles 10-inch record is set to go on sale at auction after it was discovered in a loft. The record was lying forgotten in an apartment for over 50 years.
The vinyl which is said to feature the tracks 'Till There Was You' and 'Hello Little Gir' has been in the possession of Gerry And The Pacemakers pianist Les Maguire for over 50 years after The Fab Four's manager Brian Epstein gave him the disc in 1963.
The record was made at London's HMV store on Oxford Street and given to producer George Martin at EMI in a bid to secure a record deal for the band in the early 60s. The vinyl is described as "a Holy Grail item" because of its rarity.
The 78 RPM record is the first Beatles disc to be cut before the band broke through into the national charts in late 1962. Les Maguire recently spoke to the BBC about the record.
He said "I've never been a big fan of memorabilia, but people seem to like it. It's no good to me so I've given it to my granddaughter, who is hoping to buy a house after passing her accountancy exams. I hope it goes for a good price."
The Beatles vinyl is set to be sold via Omega Auctions in Warrington, UK, on March 22, and is expected to fetch upwards of €12,000.
Photo Credit: Stijn Vogels