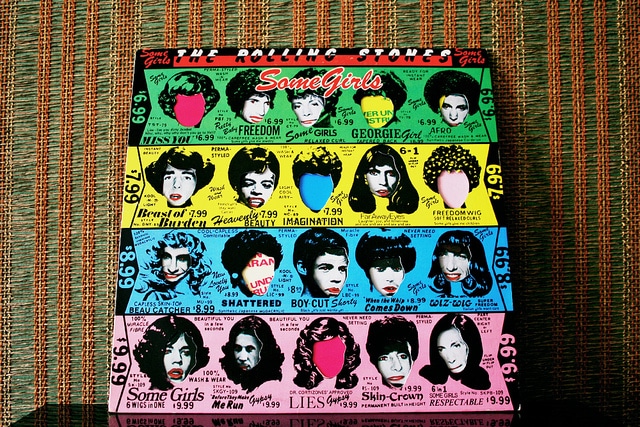 Some Girls is the fourteenth studio album by The Rolling Stones and it was released on the 9th of June, 1978. The album was seen as a return to form for The Rolling Stones.
During the mid-'70s, the Rolling Stones remained massively popular, but their records suffered from Jagger's fascination with celebrity and Keith's worsening drug habit. By 1978, both punk and disco had swept the group off the front pages, and Some Girls was their fiery response to the younger generation.
Opening with the disco-blues thump of 'Miss You,' Some Girls is a tough, focused, and exciting record, full of more hooks and energy than any Stones record since Exile on Main St. Even though the Stonesmake disco their own, they never quite take punk on their own ground.
Instead, their rockers sound harder and nastier than they have in years. Using 'Star Star"'as a template, the Stones run through the seedy homosexual imagery of 'When the Whip Comes Down,' the bizarre, borderline-misogynistic vitriol of the title track, Keith's ultimate outlaw anthem, 'Before They Make Me Run,' and the decadent closer, 'Shattered.'
In between, they deconstruct the Temptations' '(Just My) Imagination,' unleash the devastatingly snide country parody 'Far Away Eyes,' and contribute 'Beast of Burden,' one of their very best ballads. Some Girls may not have the back-street aggression of their '60s records, or the majestic, drugged-out murk of their early-'70s work, but its brand of glitzy, decadent hard rock still makes it a definitive Stones album.
Tracklist:
1. Miss You
2. When The Chips Come Down
3. Just My Imagination (Running Away With Me)
4. Some Girls
5, Lies
6. Far Away Eyes
7. Respectable
8. Before They Make Me Run
9. Beast of Burden
10. Shattered
Photo Credit: Jeremy Chan