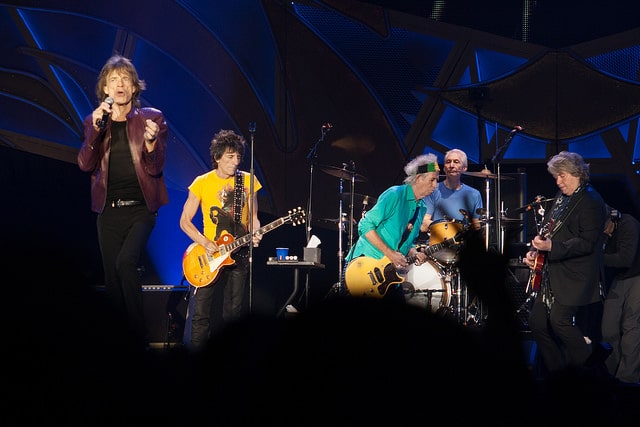 The Rolling Stones are said to have recorded some new material with none other than Eric Clapton. The Stones are said to have bumped into him at a west London studio and so they decided to record some songs together.
They supposedly recorded two songs together with producer Don Was. According to a source from The Sun "Eric was in the next studio along so he came in to say hello. They ended up jamming and recorded two songs," adding that "Don reckons it's the best thing he has ever done with the Stones."
Last year a previous collaboration between the two was unearthed. A previously unreleased version of the Rolling Stones' classic song  'Brown Sugar' featured Eric Clapton and appeared on a reissue of the band's Sticky Fingers album.
The new album is set to release later this year and according to the band it's very much going back to their roots. As Ronnie Wood said in a recent interview speaking about some of the tracks "They really sound authentic," adding that "We went in to cut some new songs, which we did. But we got on a blues streak. We cut 11 blues in two days… When we heard them back we were like, 'Who's that?' It sounded so authentic."
Photo Credit: aka Francois aka Mister Pink