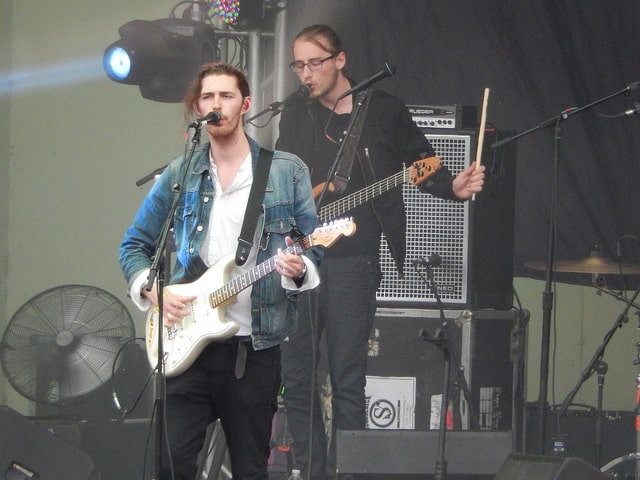 The 57th annual Grammy Awards are just around the corner and some of the this year's acts performing duets have been revealed.
They include our very own Hozier and the Scottish singer-songwriter Annie Lennox, Jessie-J & Tom Jones, as well as Lady Gaga & Tony Bennett.
The Grammy Awards are on at the Staples Center in Los Angeles on February 8th.
Hozier's worldwide anthem 'Take Me To Church' is nominated for 'Song of the Year' at the Grammys this year. It has gained non-stop momentum since its release, it's been download 16 million times on iTunes, streamed 10 million times a week and Bray's answer to Jeff Buckley is one of the top played artists on Spotify.
The song has been adopted by anti-discrimination groups across the world. His self-titled debut album was released in September, beating U2′s LP Songs Of Innocence to the number 1 spot in Ireland and Hozier went platinum in America and Canada.
Aussie rockers AC/DC have been confirmed as one of the acts performing at this year's Grammy Awards, as well as Pharrell, Sam Smith, Madonna, Ariana Grande and Ed Sheeran.
U2's Songs Of Innocence is the favourite to win 'Best Rock Album' at the Grammys. However, the Irish lads are up against some tough competition Black Keys' Turn Blue, Ryan Adams' Ryan Adams, Beck's Morning Phrase and Tom Petty & The Heartbreakers' Hypnotic Eye.
Hozier is also headlining Longitude 2015 at Dublin's Marlay Park on July 17th.