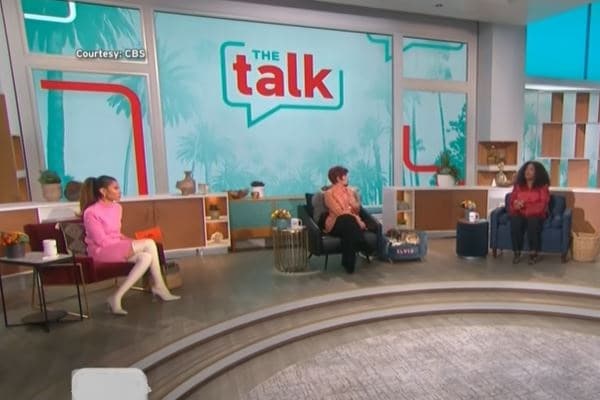 US chat show The Talk has been put on hiatus for two days, following an investigation into last Wednesday's episode. Sharon Osbourne had a heated exchange with fellow co-host Sheryl Underwood in relation to her defence of friend, Piers Morgan.
Staff were notified yesterday of the cancellation of Monday and Tuesday's episodes following CBS's internal investigation into the heated exchange. The show is planned to return to filming on Wednesday, but it will evaluate where they are before moving forward. Scheduled guests included Elizabeth Vargas and Carly Pearce for Monday and Tuesday respectively, with the show set to return Wednesday.
"We are committed to a diverse, inclusive and respectful workplace," CBS said in a statement Friday night. "All matters related to the Wednesday episode of The Talk are currently under internal review."
Sharon garnered backlash for defending Piers Morgan, who dismissed Meghan Markle's claim of suicidal thoughts in an interview with Oprah. Sharon became emotional on the show when the issue was raised, saying she feels like she is "about to be put in the electric chair". Underwood noted that "while you are standing by your friend, it appears that you are giving validation or safe haven to something that he has uttered that is racist".
Sharon released a statement on her social media page on Friday, where she apologised to "anyone of colour that I offended and/or to anyone that feels confused or, let down by what I said. I panicked, felt blindsided, got defensive and allowed my fear and horror of being accused of being racist take over".
Unimpressed by what led to Sharon issuing an apology, Morgan took to Twitter to demand one of his own from the show. The former presenter said "Sharon's been shamed and bullied into apologising for defending me against colleagues accusing me of racism because I don't believe Meghan Markle. I demand an apology from those @TheTalkCBS bullies for their disgraceful slurs against ME".