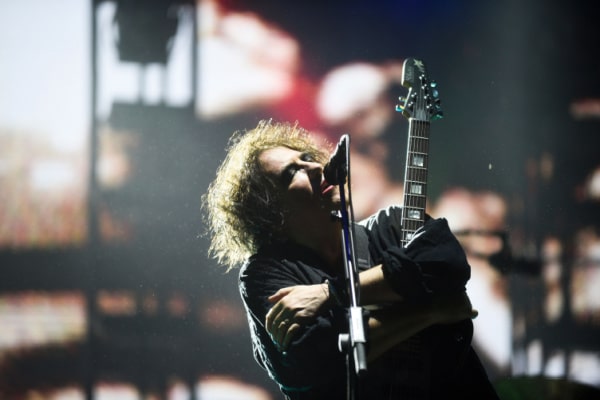 Would you like to listen to the article instead of reading it?
The Cure have managed to break touring records, despite Robert Smith's calls for lower ticket prices.
Despite the lead singer's fight against extortionate ticket prices, the Cure have broken all kinds of touring records, according to Billboard.
Taking place last Spring, the Cure took their Shows Of A Lost World tour to Canada and the US, consisting of 35 dates overall.
Kicking off in May, the tour grossed $37.5 million, and sold more than 547,000 tickets, making it the highest-grossing tour, and best attended in the region.
Billboard also reported that the Cure's recent stop at New York's Madison Square Garden grossed $4.1 million, and sold 44,300 tickets.
Part of the band's North American leg of their tour saw The Cure perform a three night residency at LA's Hollywood Bowl, which were the most attended and biggest earning shows from that part of the tour.
These statistics mean that The Cure have achieved their best-selling and highest-grossing tour in their entire career, almost double the amount of tickets sold from their previous biggest selling tour of North America in 1992.
"bit of a scam"
These touring figures are even more impressive, when you consider the recent fight waged by their frontman Robert Smith against huge ticket pricing policies.
Back in March, Smith called dynamic ticket pricing policies a "bit of a scam".
These comments came after Ticketmaster's policy of ticket selling at a higher than normal price came under major scrutiny.
Many fans objected to the policies of paying more than entitled, especially scalpers who would resell these tickets with similar price boosts.
In a series of tweets, The Cure lead singer Smith revealed that the Cure used a "verified fan" approach, where each ticket was associated with a registered buyer.
Check them out and Nova's report here.
Last month, Noel Gallagher also spoke about his enjoyment in working with Smith. More on that here.