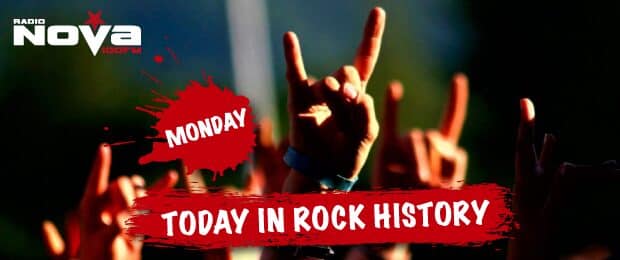 It's important to know your rock history, here at Radio NOVA we bring you ten rock stories from the sixties, seventies, eighties, nineties and the noughties.
On this day in rock history: October 13th.
1963: The Beatles made their debut on ITV, playing to an audience of 15 million viewers. The fab four played, 'From Me To You', 'She Loves You', 'Twist and Shout' and 'I'll Get You.'
1965: The Who recorded 'My Generation' at Pye studios in London. Singer Roger Daltrey said that he stuttered the lyrics to try to fit them to the music. The BBC initially refused to play the song because it did not want to offend people who stutter.
1970: The ashes of Janis Joplin are scattered into the Pacific Ocean off the coast of Stinson Beach in California.
1974: TV host Ed Sullivan died. The Ed Sullivan TV show, which ran from 1948 to 1971, drew an estimated 73 million viewers. The show was famous for exposing The Beatles, The Rolling Stones and The Doors to a mainstream audience.
1975: Neil Young undergoes throat surgery in Los Angeles to remove a growth from his vocal cords.
1984: U2's second album The Unforgettable Fire went to number 1. The LP was produced by Brian Eno and Daniel Lanois and featured the single 'Pride (In The Name Of Love').
1998: Eric Clapton opens his Crossroads detox center on the West Indies island of Antigua, charging €7,000 for a month of rehab.
2000: The Eagles' founder member Don Henley is sued by a fan who claims the singer bashed her on the head with maracas after she tried to take his picture at an Arkansas concert.
2002: English rock band Muse took legal action against Celine Dion after she tried to name her forthcoming Las Vegas show 'Muse'. Muse's singer Matt Bellamy said "We don't want anyone to think we're Celine Dion's backing band."
2008: In a video message on his website, Ringo Starr declared that he no longer has time to sign autographs and asked fans not to send him any mail at all. "No more fan mail and no objects to be signed. Nothing."