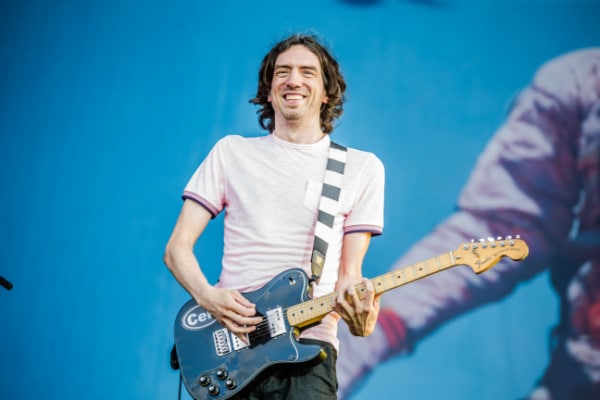 Would you like to listen to the article instead of reading it?
Two members of Snow Patrol, Paul Wilson and Jonny Quinn, have left the band, it has been confirmed.
This news was first broken by frontman Gary Lightbody, who shared via Instagram that Wilson and Quinn "decided to leave Snow Patrol".
Lightbody also shared separate statements to Quinn and Wilson, having added that he was "heartbroken" over their departure in his own statement.
Lightbody also said that he was "excited for the future and the future of Snow Patrol". See that statement in full here.
"It's been a f*****"
Despite this, Gary Lightbody has also confirmed that Snow Patrol will continue as a three-piece, with himself, Nathan Connolly, and Johnny McDaid.
He also added that a new album will be released "next year".
However, if the words of Jonny Quinn's wife Marianne are anything to go by, then her husband and Paul Wilson's time in the band seems to have ended acrimoniously.
"It's been a f*****. F***** by you know who", Marianne wrote in response to the goodbye post, posted by Lightbody for Quinn.
According to a private social media post from Quinn's wife, she said that her husband's departure from Snow Patrol was "not the best".
"weird fan boy"
While thanking Gary Lightbody, and Nathan Connolly in her statement, Marianne's statement did not mention Johnny McDaid.
It was also reported that Marianne supported comments on a separate social media post, which referred to McDaid as a "weird fan boy".
"[If] I was in that band I'd be annoyed at that blow-in Johnny McDaid. Joined the band after they were already going 17 years, played no part in their breakthrough or really successful career. Yet now gets to trade on the Snow Patrol name" the comment read.
Another fan added that McDaid "was a weird fan boy before that", in reference to him joining Snow Patrol in 2011.
"And he managed to get a millionaire Friends girlfriend [Courtney Cox]", that comment read.
Sharing a screenshot, Marianne added, "Yep".
In other news, Snow Patrol's Nathan Connolly released his solo single 'Fires' earlier this year. More on this here.