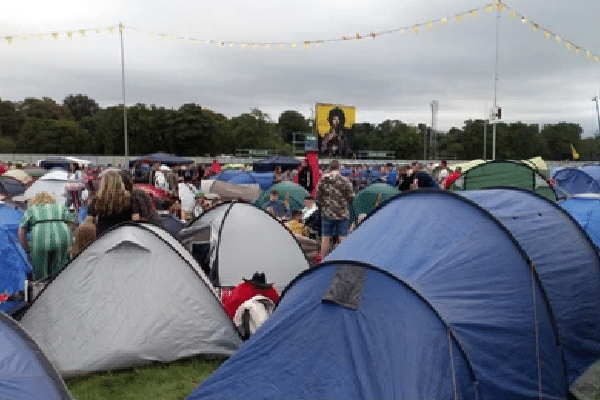 Coming back with a bang this weekend, Electric Picnic is to return for this first time in two years, with tens of thousands of revellers descending upon Stradbally.
The festival will be making a return this weekend, having been cancelled for 2020 and 2021 due to the pandemic.
Tickets for the show were even sold out in 30 minutes.
Weather Forecast
However, the bad news for music fans is that they may have to prepare for a total wash out in Stradbally over the weekend.
Despite a dry start to the weekend, fans may prepare themselves for a very high chance of rain as the weekend continues. Bring your wellies and ran gear in short!
The national forecaster has reported that showers and longer spells of rain are expected throughout the weekend. Some areas can even expect heavy rain in several areas.
Rain is to push in from the West during the day. Friday afternoon is to also see heavier rain across the western half of the country in the afternoon.
Highest temperatures are to also range between mid to high teens and winds will also be light to moderate.
Leinster is to also see showers and sunny spells, with rain expected on Friday evening and into the night. Temperatures are to also stay between 17 and 22 degrees.
Ahead of the return of Electric Picnic, music festival organiser Melvin Benn has also said that it is a "joy to have festivals back". More on this report from Nova here.