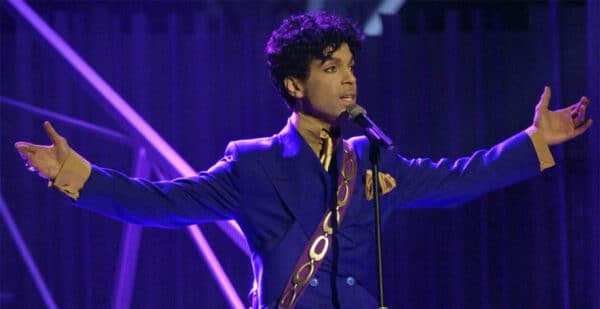 Yesterday marked five years to the day that the music industry lost a great icon. 21 April 2016, Prince died from an accidental fetanyl overdose.
Five years on, 1,400 fans of the star flocked to his creative sanctuary of Paisley Park to pay their respects. Fans were able to book reservations. Other fans also paid their respects in front of an erected statue which was shaped in his famous love symbol.
Some fans even wore Prince clothes, as well as leaving flowers and momentos as tributes to the singer.
Paisley Park also posted a memorial on their website.
The executive director for Paisley Park, Alan Seiffert released this statement.
"We celebrate his life and legacy every day at Paisley Park, a place that Prince wanted to share with the world". 
He also added, "So, on this day especially, we acknowledge the incredible force and inspiration Prince is in people's lives and open up our doors for them to pay their respects".
Raquel Ponce of Mason City Iowa described what Prince's music meant to her.
"He reached me through his music and through his words and everything. My daughters, I raised them with the love of Prince". 
The Prince superfan also mentioned that she tried to give birth to one of her daughters on the day of the singer's birthday, but missed that mark by a day.
"Devastating"
Prince's death sent shockwaves around the world. Since his death, Paisley Park which was were the singer wrote a lot of his work, was turned into a museum and paid tours were created. To mark this fifth anniversary, tours were shut down as a mark of respect.
Prince's uncle Pepe Willie recalled the day he heard of his nephew's tragic passing in 2016.
"It was devastating," he recently told The Associated Press. "I'm standing in the living room with my underwear on watching the TV. I couldn't go anywhere, I couldn't do anything. I was just in so much shock. It was unbelievable". 
It also recently emerged that a previously unheard Prince album "Coming 2 America" is to be released on July 30. More on that report here.