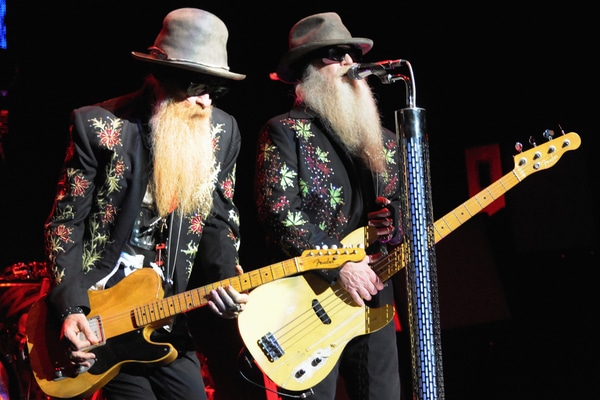 ZZ Top have sold their back catalogue and publishing rights to music company BMG for an undisclosed fee.
It has been expected that the band have landed a multi-million dollar deal, having sold over 50 million albums worldwide.
This deal is to cover the "music interest" of ZZ Top, with their manager Carl Stubner saying that this will ensure the "remarkable legacy" of ZZ Top. He also added that it will "endure for generations to come".
"testament to the success"
"This deal is a testament to the success, staying power and continuing musical relevance of ZZ Top, but also to the power of our partnership with KKR", said the BMG CEO Hartwig Masuch.
Masuch also added, "This agreement furthers our vision of providing artists and songwriters not just a financial exit, but also a vehicle committed to respecting and treasuring their artistry".
Along with ZZ Top, BMG also purchased the music rights of Mick Fleetwood earlier this year. This included over 300 recordings of Fleetwood Mac tracks. These include Fleetwood Mac hits such as "Go Your Own Way", "Dreams" and "Chain".
On the deal, Fleetwood said, "This is a wonderfully inspiring marriage between two creative partners that understand all aspects of the business. Foremost, BMG understands the artistry and puts the artist first".
He also added, "If this partnership is any indication of my past, and now future, working relationship with BMG, it's that they truly get it".
ZZ Top
ZZ Top themselves played their first gig since the death of their bandmate Dusty Hill back in August. Dusty Hill passed away in his sleep aged 72.
"We're gonna have a good time in here tonight", lead singer Billy Gibbons told the audience at the time. "Got a new guy up here, as you know. Dusty gave me the directive. My friend, your pal, Elwood Francis is gonna hold it down behind me".
More on Billy Gibbons here.