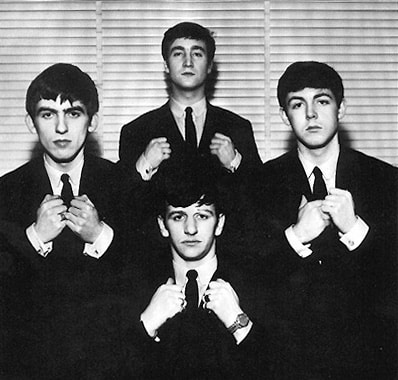 Some of the Beatles back catalogue could be streamed online according to recent reports. Their music is rumored to be available to stream online for the first time on Christmas Eve.
Billboard's "sources" recently told them that 'Hey Jude', along with a number of studio albums, may be streamed on December 24th, as well as a possible six-month deal for a big-name streaming site.
Unsurprisingly Spotify "would not comment on the matter" along with other streaming services such as Apple Music, Tidal, Deezer and Slacker.
Ringo Starr recently auctioned off the first ever copy of the The Beatles self-titled 1968 album, with the item selling for around $910,000 (€835,00).
The White Album as it is more commonly known, came with it's own unique serial number stamped on the cover of it. The first numbered copy of the LP was rumoured to be John Lennon's who, according to Paul McCartney, "shouted the loudest" for it when the band decided to have the copies numbered.
For now in terms of The Beatles music being streamed online, it appears we will have to wait till Christmas Eve to see. If the rumours are true though it means we will be getting an early Christmas present.
Photo Credit: Stijn Vogels