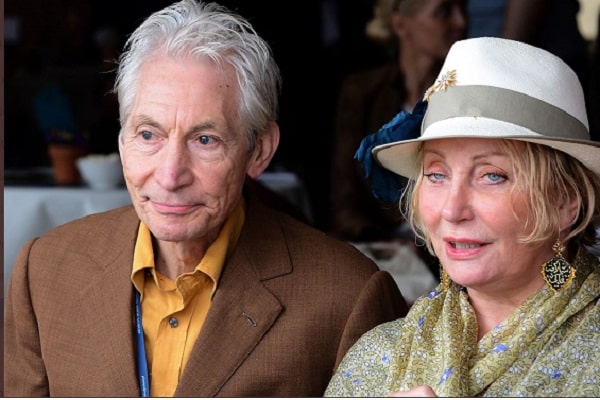 Would you like to listen to the article instead of reading it?
Shirley Watts, married to the late Rolling Stones drummer Charlie, has died aged 84.
Shirley was married to Charlie Watts until his death in August 2021. He was 80 years old.
The couple tied the knot in 1964, having met three years earlier while studying at the Royal College of Art.
The pair kept intially their nuptuals secret, even from other members of the Rolling Stones, amid fears it may harm their career. Along with Charlie's highly successful career as a drummer, Shirley Watts was a renowned horse breeder, sculptor and artist.
Her death was confirmed by her family, who released this statement.
"It is with great sadness that Seraphina, Charlotte and Barry announce the death of their much-loved mother, grandmother and mother-in law Shirley Watts. Shirley died peacefully on Friday December 16 in Devon after a short illness surrounded by her family", they said.
"She will be also sadly missed by her sisters Jackie and Jill, and her brother Stephen. Reunited now forever with her beloved Charlie".
Watts Tributes
Last August marked a year since Charlie Watts passed away, with bandmate and lead singer Mick Jagger paying tribute to him on the anniversary.
"I miss Charlie because he had a great sense of humour", Jagger can be heard saying in a very moving message shared via social media.
"And we also were, outside of the band… we used to hang out quite a lot and have interesting times. We loved sports: we'd go to football, we'd go to cricket games, and we had other interests apart from music".
"But of course I really miss Charlie so much".
Check out this post and that report from Nova here.
Back in November, the Rolling Stones had also revealed that their next album which is due for release next Summer, will also feature Charlie Watts. More on this here.
"We are recording the new album now and we are going to LA in a few weeks to carry it on and finish it off", Ronnie Wood revealed. "Charlie is on some of the tracks and drummer Steve Jordan".