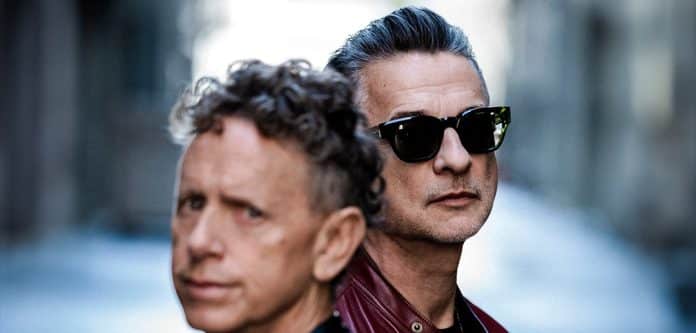 Would you like to listen to the article instead of reading it?
Depeche Mode have added 29 European dates to their Tour, which will extend it into 2024.
Titled the 'Memento Mori' tour, the 'I Just Can't Get Enough' hitmakers, will support their latest album of the same name, the band will begin the European leg of the tour with a show at London's 02 Arena on January next year.
Depeche Mode conclude this major live tour with a multiple shows in Cologne's Lanxess Arena, with their final show taking place on April 5.
They will also play multiple shows at venues including Berlin, Paris, Milan, Madrid, and more.
Having sold over two million tickets already, this promises to be one of Depeche Mode's largest tours to date, with 110 shows overall.
Among these dates is a show at Dublin's 3Arena on February 3, with tickets going on sale on Saturday July 15 at 10am. More on this here.
Depeche Mode already performed at Dublin's Malahide Castle this year, as part of a range of dates across North America and Europe, their first set of shows in 5 years.
Ahead of these shows, Depeche Mode's Martin Gore spoke to our very own PJ and Jim from Morning Glory about the tour, album and more.
Check that out below.
"directly inspired by the time"
Depeche Mode had already confirmed that their 15th studio album 'Memento Mori', will arrive in the Spring via Columbia Records.
"We started work on this project early in the pandemic, and its themes were directly inspired by that time", Gore said of the album last year.
Gore also paid tribute to the band's late keyboardist Andy Fletcher, who passed away last year.
He said, "After Fletch's passing, we decided to continue as
we're sure this is what he would have wanted, and that has really given the project an extra level of meaning".
The album also includes the single 'Ghosts Again'. Check that out here.