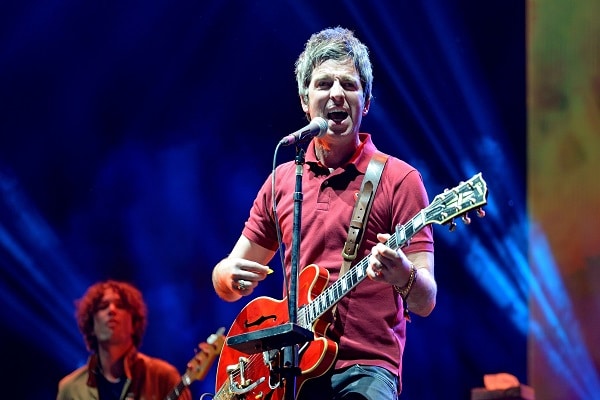 Noel Gallagher has impersonated David Bowie while working on his next album, according the former Oasis guitarist himself.
Gallagher is currently working on his follow up to his High Flying Birds 'Who Built The Moon?' from 2017. He also stated on New Year's Day, that he had finished writing and demoing a new record.
Back in March, Gallagher has also claimed that modern rock music is too middle class for bands like Oasis to be discovered. More on this report here.
"sounds like David Bowie"
In a fresh interview, Noel Gallagher has claimed that David Bowie was a major influence in his new material, especially a new track called 'Pretty Boy'.
"I'd sit up late at night doing [Bowie's] voice, 'If this song sounds like David Bowie, then I'm going to sing it like David Bowie until I've written it'", Gallagher said.
Noel Gallagher also described his upcoming material as "Bowie-esque" and "Stones-y".
"The whole album has got a vibe", he continued. "There are 10 songs and six of them have got strings. When I was writing these [new] songs, I just heard strings and choirs". 
Speaking of Bowie, the trailer for the upcoming docufilm Moonage Daydream was released earlier this week. See here.
High Flying Birds Album Took "a year to write" – Gallagher
Noel also added that the new High Flying Birds record took "a year to write", adding that the album has received positive feedback.
"People are coming to the studio and you play them the track and they're like, 'Fucking hell! I'm getting goosebumps listening to that'", he claimed.
"I forget because I'm so into [it] now that it's just a bunch of songs that I want to finish so I can write some more". 
Last week, the guitar which was owned by Noel Gallagher and was smashed to pieces on the same night Oasis split up was sold for $390,000 at an auction. More on that here.