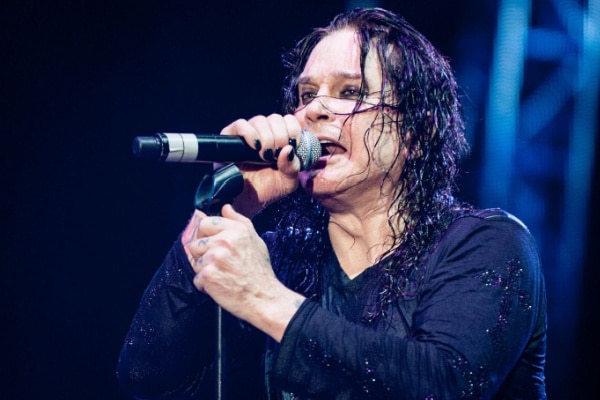 Despite recent health struggles, Ozzy Osbourne has insisted that he is still keen to continue touring.
The Black Sabbath star has insisted that the touring world is "where I (he) belong". Ozzy recently underwent kneck and back surgery, as well as battling Parkinson's disease.
Earlier this Summer, Ozzy's husband Sharon Osbourne had revealed that "Ozzy (Osbourne) is doing well and on the road to recovery. Your love means the world to him".
Regarding his Parkinson's disease, Ozzy Osbourne also called his diagnosis a "nightmare". 
"That's the only thing that reminds me I'm getting older: things going wrong and not working anymore. But I still feel young at heart", he said.
"biggest love affair of my life"
However despite these adversities, Ozzy Osbourne has referred to touring as the "biggest love affair of my life". 
He added that he is "determined to get back on stage even if I have to be nailed to a board and wheeled on", because "survival is my legacy".
Ozzy Osbourne had reunited with his former Black Sabbath bandmate Tony Iommi during the Commonwealth Games earlier this year. Upon reflection, the rocker has said that he feels these performances came full circle.
"The games were a quarter of a mile away from the school that I went to growing up," he said, "and as we drove past it, I thought, 'If somebody would have told me I'd be doing this up the road so many years later, I would've never believed them'. My life has been incredible with the things that have happened to me – both good and bad". 
Ozzy Osbourne has recently released his album 'Patients Number 9'. His long awaited tour 'No More Tours 2' will also take place next year.
Ozzy also spoke about how his relationship with Black Sabbath's Tony Iommi has evolved over time. More on this here.