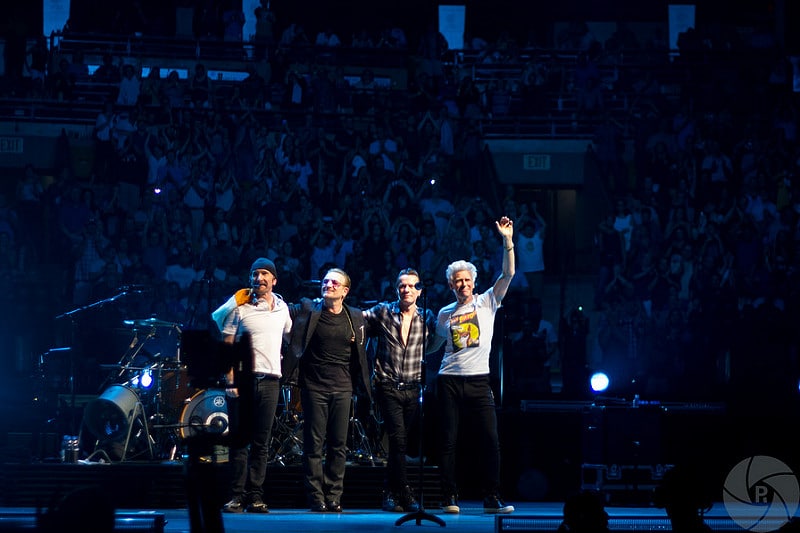 If you "still haven't found what you're looking for" tune in to Nova this Paddy's Weekend for RADIO NOVA'S BIGGEST IRISH WEEKEND EVER. We have jam packed the schedule this long weekend with the very best home grown hits and musical talent. And we have an even bigger giveaway to top it off!
Every hour from 10am-7pm on Friday and 10am-6pm on Saturday & Sunday you will be in with a chance to be entered to our draw to win the best Paddy's day prize EVER: 2 tickets to see U2 at their sold out Croke Park gig doing The Joshua Tree: Saturday July 22.
Bono & Co. hit the road this summer to celebrate the 30th anniversary of their Joshua Tree album. The tour will kick off in Vancouver in May and U2 will of course be home, July 22nd to take to the stage for their sell out gig at GAA headquarters, Croke Park. The Dublin band will be supported by Noel Gallagher's High Flying Birds during the European leg of the tour, which includes the band's Dublin date.
The Joshua Tree was the fifth studio album by U2 and it was released on the 9th of March, 1987. It was the album that launched the band into the spotlight with their three massive hit singles 'I Still Haven't Found What I'm Looking For', 'Where The Streets have No Name' & 'With or Without You'.
The Dublin concert will bring the band back to the same venue which held the original Joshua Tree Tour concerts in 1987. Speaking of the news, Bono said "It's going to be a great night in Dublin," the frontman continued, "Croke Park is where the album was born 30 years ago".
Then if you are one of the lucky few who are entered to the draw, make sure you tune in to Morning Glory nice and early from 6 on Monday morning …when Dee is back!…to hear if you've won!
Radio NOVA broadcasts a diet of guitar-based music to Dublin, Kildare, Meath & Wicklow. The station is available on Facebook, Twitter and on it's website – www.nova.ie. It can be received on 100.3FM in the Greater Dublin area and can be received nationwide on its Smartphone apps and via the Irish Radio Player.ore updates as we hear them.
Photo Credit: Phil Romans