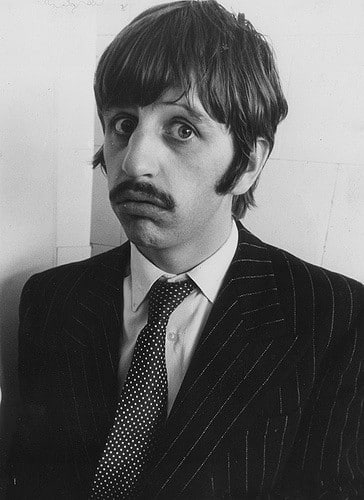 The Beatle's Ringo Starr has spoken of the struggle emerging bands face.
A lot has changed since the drummer first rose to fame in the 60's, and now he believe's there is an extreme lack of support for bands looking for their big break. He told Bloomberg Businessweek, "I go crazy, because if you want to open for a well-known band you have to pay, management makes you pay! Who is giving back?".
He believes there has been a sharp decrease in the amount of opportunities given to musicians to showcase their talent. He however, will always try to nurture new bands by providing them with a platform, "I did a Ringo tour once and had a local band at every gig open for us just to give them exposure. Nobody is helping anybody… For an artist starting off, there's no clubs for them to play in. The venues have gone down. It's very hard now. It's easier to become a celebrity on a TV show as a band for four months than work solidly".
He reminded us that The Beatles didn't just happen over night, "We worked very hard with the venues and put in the time".
Speaking of the decision to make The Beatles music available on streaming sites like Spotify, Ringo said they had to "move with the times… Streaming is huge now, so we're moving on. Who knows what's going to be next?".
The Beatles will release a remastered version of their 1977 Live At The Hollywood Bowl album next month. 
Photo Credit: Badgreeb Photos