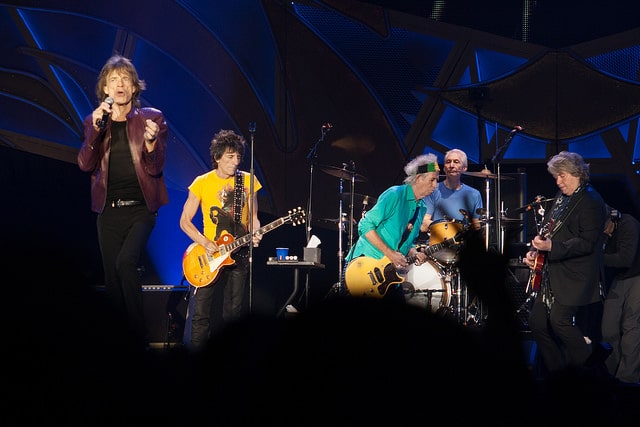 The Rolling Stones have released a new teaser for their upcoming new release Totally Stripped. The release is an extended version of their 1995 unplugged set simply known as Stripped.
Since it is set to release next month on June 3rd, The Rolling Stones have now released a teaser for the new release, which shows some of the backstage footage from the show in 1995.
The extended version of the 1995 unplugged set Stripped is said to include three live shows and a new edition of the original Stripped documentary. Speaking in the new trailer, Keith Richards says that the Rolling Stones are "a club band that just got bigger gigs."
Someone else in the new teaser also says "I think they're a better band now than they have ever been." During the mid '90s when the show took place, the band had just released Voodoo Lounge, which was their first album in five years since 1989's Steel Wheels.
Totally Stripped is available for pre-order now. The Rolling Stones will also take part in the Desert Trip festival in California in October, alongside the likes of Bob Dylan, Paul McCartney, Neil Young, Roger Waters and The Who.
Photo Credit: aka Francois aka Mister Pink