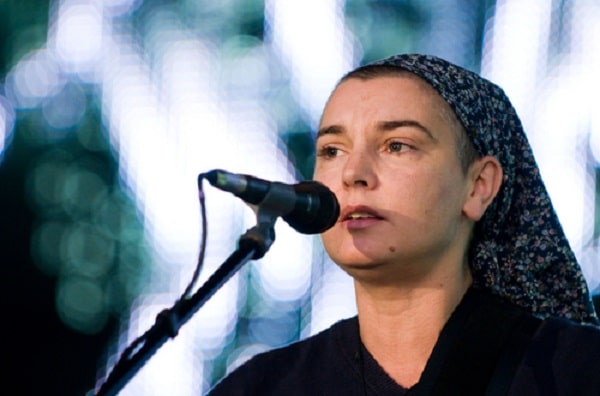 Sinéad O'Connor has claimed that Prince violently attacked her after inviting her to his Hollywood home, following the success of her cover "Nothing Compare 2 U",a song which was written by Prince.
O'Connor claimed that the Purple Rain singer, "chastised her for swearing in interviews, harangued his butler to serve her soup though she repeatedly refused it, and sweetly suggested a pillow fight only to thump her with something hard he'd slipped into his pillowcase". 
Sinéad O'Connor then added that after she escaped his house in the middle of the night, Prince "stalked her with his car, leapt out and chased her around the highway".
"It was a very frightening experience" – O'Connor
"You've got to be crazy to be a musician", O'Connor told the New York Times. "But there's a difference between being crazy and being a violent abuser of women". 
Back in 2019, Sinéad O'Connor made similar allegations against Prince, claiming he "tried to beat her up" and left another female band member with broken ribs.
Speaking in 2019, O'Connor said "It was a very frightening experience. He summoned me to his house one night and I foolishly went alone".
She also claimed that he was "uncomfortable with the fact I wasn't a protégé of his and that I'd just recorded the song".  
"Wanting me to be a protégé"
"He was wanting me to be a protégé of his and ordered that I don't swear in my interviews. I told him where he could go and he went for me. He went upstairs and got a pillow and he had something hard in the pillow. I ran out of his house, hiding behind a tree", she added.
The Irish singer also made these allegations in 2007. "When I told him to go f*** himself he got very upset and became quite threatening, physically. I ended up having to escape", she said at the time.
"He can pack a punch. A few blows were exchanged. All I could do was spit. I spat on him quite a bit".
Prince's ex-wife Mayte Garcia was married to the singer from 1996-2000. She defended her former spouse, claiming that he was never violent towards her or anybody else.
Prince passed away in 2016 and fans paid their respects to the singer at Paisley Park last month. More on that here. A previously unreleased Prince album "Coming 2 America" is to arrive in July. More on that story here.
Meanwhile, Sinéad O'Connor's Memoir "Rememberings" is set to be released in June. She also revealed back in December that she will release a new album in 2021, her first in 7 years.