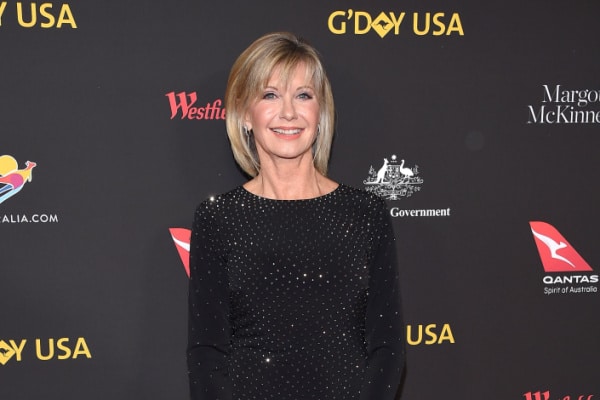 Would you like to listen to the article instead of reading it?
Chloe Lattanzi, the daughter of the late Olivia Newton-John, has claimed that her mother "visited" her two weeks after her death.
Newton-John who was renowned for her role as the much loved Sandy in Grease, along with a Grammy winning music career, passed away last August aged 73.
The actress passed away peacefully at her California ranch, surrounded by friends and family. Tributes were paid to her, including her Grease co-star John Travolta and others. See them all here.
"one of those orb things"
Paying tribute to her mother on the year anniversary of her death, Chloe Lattanzi claimed that she had a supernatural encounter with Newton-John almost two weeks after her death.
Referring to a necklace that her mother had given her, Lattanzi said, "Two weeks after she passed my phone accidentally took a picture of my dog, and there floating by his head was a little blue orb, the same colour as this".
She continued, "Mum and I had talked years back. We'd watch these paranormal shows, and I'd say, 'You gotta show up for me.' And she was like, 'I'll show up as one of those orb things".
Chloe Lattanzi is Olivia Newton's daughter from her previous marriage to Matt Lattanzi, which ended in divorce in 1996, after 12 years together.
Speaking of supernatural encounters, Olivia's second husband John Easterling, also claimed that his late wife "visited" him after her death.
He claimed that this happened while visiting Peru with her ashes. "I took a picture, and this blue orb is right between my eyes", he said.
Further tributes were also paid to Olivia following her death, via live performances from ABBA and Coldplay last year.
John Travolta also paid homage to her at this year's Oscars' Ceremony.
While he did not mention her personally, Travolta quoted from Newton-John's track 'Devoted To You'. More here.