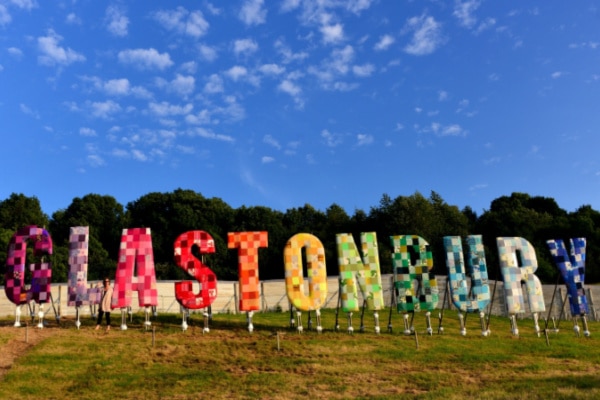 The gates for the returning Glastonbury Festival have just opened, officially kicking off this long awaited festival.
Glastonbury returns for the first time since 2019, having been cancelled in 2020 and 2021 due to the pandemic.
The gates opened at 8am this morning (June 22), allowing ticketholders to enter the site.
The festival's organiser Michael Eavis was also on hand to greet each fan as they walked through the gates. Eavis had previously said that 2022 will Glastonbury's "best show ever".
"We're going to run a really brilliant show this year, and it's going to be the best show ever I'm quite sure", he said. More on this report here.
Glastonbury 2022
Glastonbury will welcome over 200,000 music lovers, as they host a huge range of musicians, including Sam Fender, Paul McCartney, Billie Eilish, Noel Gallagher's High Flying Birds, The Libertines, Foals, Lorde, Turnstile, Charlie XCX and more.
Glastonbury 2022 gates are open!! pic.twitter.com/2LuWx2yBI9

— Glastonbury Festival (@glastonbury) June 22, 2022
People attending the Festival today and tomorrow (June 23), have also been advised to make alternative travel arrangements other than using the train.
This comes as the second of three national rail strikes is set to take place in the UK tomorrow. As expected this will severely impact train services.
Weather forecasts have indicated a sunny start today, with temperatures reaching 25 degrees. However, light rain is expected to fall from Thursday to Sunday.
The festival will run right up to the early hours of Monday morning (June 27).
Back in March, Paul McCartney had also confirmed that he would headline Glastonbury.
Rumours had also been circulating for a long time that Macca was set to headline the festival, after sharing a cryptic message via his Twitter account.
The tweet featured green blank squares. Fans were adamant that this suggested they spelled out the festival's nickname GLASTO.
"Wordle 121 25/6," McCartney wrote. This also prompted fans to wonder if the 25/6 reference was related to June 25 for the music legend to headline Glastonbury.