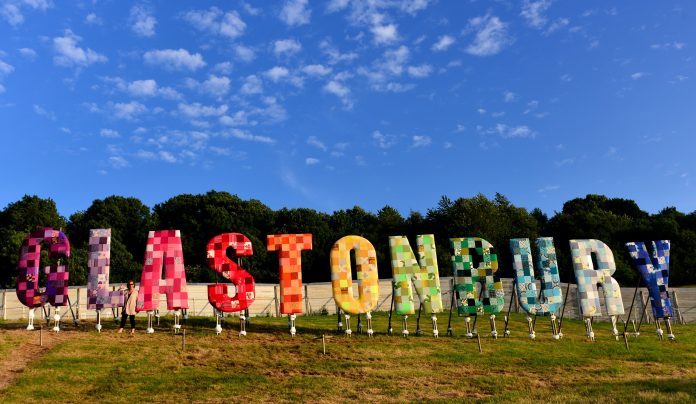 Tributes have poured in for Bill Harkin who built and designed the original Glastonbury Pyramid Stage. Bill Harkin passed away aged 83.
Glastonbury founder, Michael Eavis hailed Harkin, saying he lived an "inspirational life" and was "simply loved by us all".
Eavis wrote a tribute to Harkin, where he recalled how he first came to work with the architect. This post was also published by Glastonbury yesterday.
Eavis wrote, "Bill Harkin first came to Glastonbury towards the end of 1970. He was delivering products to the health shops in the town and decided to walk up the Tor where he met Andrew Kerr (one of the co-founders of Glastonbury Fair)".
"They both became aware of very powerful feelings of spirituality and agreed the need for a new age of looking at life towards a utopian society. After more intense discussions these conversations led to the idea of a large music festival with a Pyramid as centre stage. That's when they came to me for a suitable site!". 
Eavis also "liked the idea but was slightly wary of the reality, although was captivated by their childlike excitement".
He also added, "Bill was a top-flight architect working for British Leyland car launches at the time but he soon became caught up with the festival to be named Glastonbury Fair, and came up with the very first Pyramid at Worthy Farm".
Eavis also added, "His enthusiasm and dedication led to what we have now – thank you so much Bill!".
Glastonbury cancelled for another year
Glastonbury confirmed in January that the festival was to be cancelled for another year.
At the time, Michael and Emily Eavis said, "In spite of our efforts to move heaven and earth, it has become clear that we simply will not be able to make the festival happen this year. We are so sorry to let you all down". 
However, there is hope that the show will return in 2022. More here.
There is also hope that music festivals in England may go ahead this year. See more here. And here.