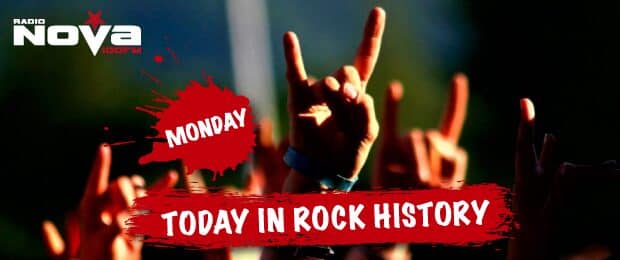 It's important to know your rock history, here at Radio NOVA we bring you ten rock stories from the sixties, seventies, eighties, nineties and the noughties.
On this day in rock history: January 26th
1961: Elvis earned his sixth UK number one with the single 'Are You Lonesome Tonight'.
1965: During a Rolling Stones gig in Australia, Keith Richards literally had the shirt taken off his back, after 50 fans rushed on stage and began mauling the guitarist.
1965: A young session musician named Jimmy Page, played guitar on the number one hit 'Downtown' by Petula Clark.
1968: Pink Floyd performed their first show without Syd Barrett, they were supported by Tyrannosaurus Rex (later to be renamed T Rex).
1970: John Lennon writes and records the track 'Instant Karma' in the same day with producer Phil Spector.
1977: Former Fleetwood Mac guitarist Peter Green was committed a mental hospital, after threatening his accountant with an air rifle.
1980: Prince made his first appearance on American television, performing on the show 'Bandstand'.
1986: Lynyrd Skynyrd's Allen Collins was involved in a car crash, paralysing him from the waist down.
1997: At the Superbowl XXXI halftime show, ZZ Top, James Brown and the 'Blues Brothers' all performed.
2004: Sex Pistols' frontman John Lydon was unveiled as one of the contestants on the show 'I'm A Celebrity… Get Me Out Of Here'.